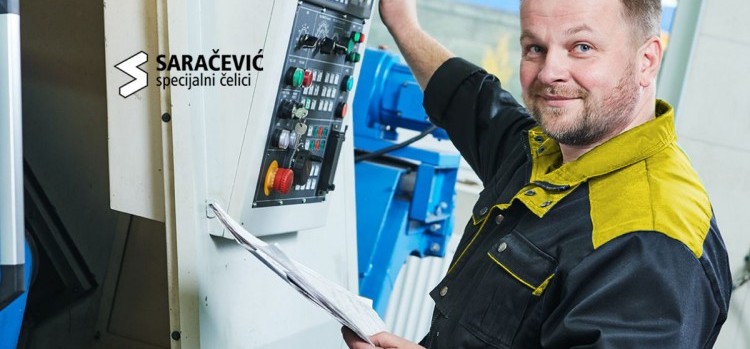 Job Advertisement
employee occupation
CNC PROGRAMMER - 1 executor
Required knowledge and qualifications:
Special education:
a) degree ... SSS
b) school ...... Technical or general (mechanical engineering, economics ....)
c) direction ...... Mechanical technician (priority)
- Work experience .... YES
- Special knowledge ..... Routine understanding of technical drawings, Making technical drawings based on a sample, Working on a computer, Working in AutoCAD, Knowledge of English, Driving license "B" category, ABILITIES: communication, flexibility, perseverance, creativity
- Trial run ... YES
Job description and job requirements:
- Receives inquiries and makes offers
- Accepts customer orders
- Creates program code and opens a work order
- Follows technical standards in the field of technical preparation
- Maintains order and cleanliness of the workplace (5S)
- Reports on its work to the immediate supervisor
- Performs other tasks as ordered by the immediate supervisor
Candidates are required to submit the application with a biography (CV) and other documentation in person at the headquarters of the company "SARAČEVIĆ" d.o.o. Tešanj to the address: Business zone "Villa" No. 1 or scanned documentation via e-mail address: amina@saracevic.ba, midhat@saracevic.ba In case of employment, it is mandatory to enclose: - Medical certificates The ad is open until it is filled workplace. Eligible candidates will be invited for an interview, each of which will be individually informed by the employer.
Tesanj, 25.08.2020.
Director
Enes Omahić, B.Sc.